Off-site Welcome to Country, Didgeridoo & Dance Performance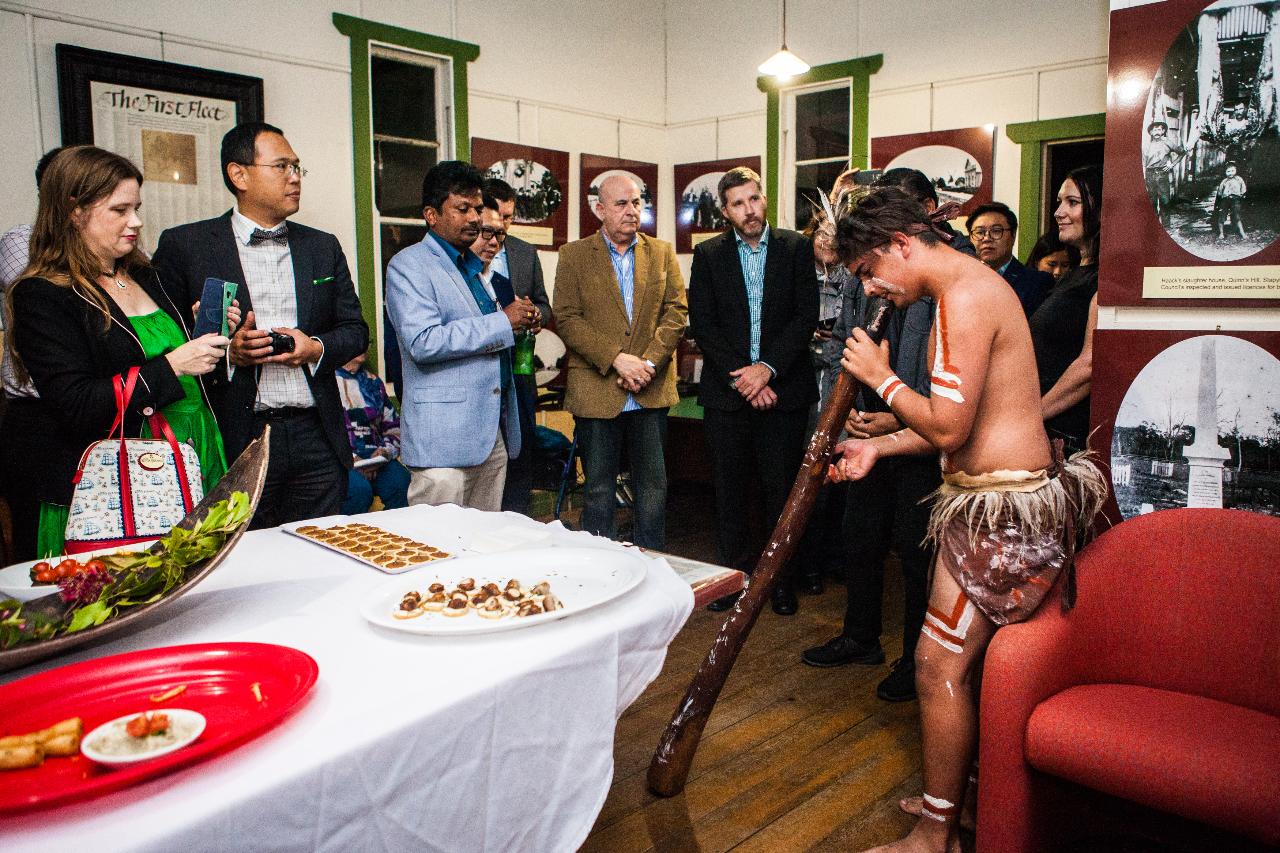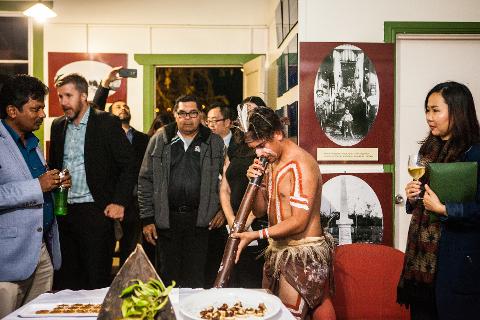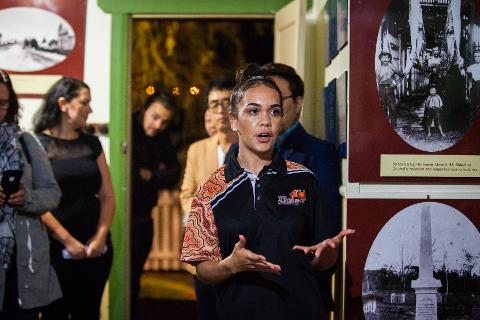 Duration: 10 Minutes (approx.)
Product code: OFFSITEWTC
In the Year of Indigenous Tourism in Queensland, there is no better way to open your event, conference or meeting than with a traditional welcome by the custodians of the land. This quick and powerful ceremony includes a Welcome to Country by a true bloodline descendant of the land and is accompanied by a didgeridoo player and dancers.
Traditional custodians are the term used to describe the original Aboriginal people who inhabited an area. Traditional
custodians today are the descendants of these original inhabitants and have ongoing spiritual and cultural ties to the land and waterways where their ancestors lived.
Elders
In traditional Aboriginal culture, Elders are custodians of traditional knowledge and customs and are charged with the responsibility of providing guidance to the community on cultural matters. It is the Elders who hold the Traditional history, know the culture and pass on laws that govern the community on which they are traditionally bloodline to.
The term Elder is used to describe people who have knowledge, wisdom and the respect of their community. An Elder is not necessarily an older person, but must have the trust and respect of their community and be recognised as a cultural knowledge
keeper.
Areas
Yuggera/Turbul/Ugarupul countries takes in areas from Caboolture River down to Logan River out to the foothill near Warwick and Toowoomba. (Brisbane Ipswich Logan)
Nunukul country takes in Stradbroke Island and Redlands areas.
Yugembeh Country takes in areas from the Albert River down to the
Tweed River and inland to the Mountains.